Info
Info - Evan Skills

The Brand new Evan class will not have any job advancement. A new system call the Growth System will be introduced. Growth Stages are achieved by leveling up. At each level up, you and your dragon will become stronger and when you reached a growth stage, you will receive a set of new skills. Skills can be raised by using "Skill Points" (SP) in order to maximize their effectiveness. Three Skill Points are given everytime you level up.

At every growth stages, your Onyx Dragon will become larger and stronger. The Onyx Dragon will evolve from a cute Baby Onyx Dragon form into a fierce adult Onyx Dragon form.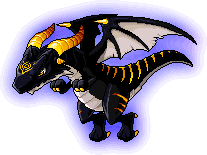 Unlike those previous class, all attacks are done by the Onyx Dragon. When a skill is used, the execution of the skill will be done mainly by the dragon. For Evan class, the Ability Point (AP) added into the stats will be for the user and the dragon. Supportive skills are used on yourself and your dragon or your party for a certain duration. Passive skills will apply the bonus to the user and the dragon.
| | |
| --- | --- |
| Beginner Skills | |

| | |
| --- | --- |
| 1st Growth Skills: | |

| | |
| --- | --- |
| 2nd Growth Skills: | |

| | |
| --- | --- |
| 3rd Growth Skills: | |

| | |
| --- | --- |
| 4th Growth Skills: | |

| | |
| --- | --- |
| 5th Growth Skills: | |

| | |
| --- | --- |
| 6th Growth Skills: | |

| | |
| --- | --- |
| 7th Growth Skills: | |

| | |
| --- | --- |
| 8th Growth Skills: | |

| | |
| --- | --- |
| 9th Growth Skills: | |

| | |
| --- | --- |
| 10th Growth Skills: | |